The costs of cosmetic surgery can be the biggest barrier to achieving your goals. Fees charged by different practices will vary widely, and not always for reasons of quality.  Even within a practice, the fee for a specific procedure will vary between patients.  Complexity and scale of procedures can vary widely between patients Patient characteristics (e.g. health problems requiring hospital surgery) may influence the costs. How to lower the costs of your surgery? If procedures can be safely combined (e.g. breast and abdominal), there is often a savings of $1-2,000 because you are only paying for one trip to the operating room. A patient who has had previous surgery in…
10 Sep 2014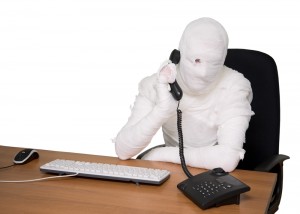 "How quickly will I recover??? is an important question to ask at your consultation. Of course, the answer will depend on the type of procedure, but the answer also depends on what you consider 'recovered'. Do you consider yourself recovered when you can… go for a walk/go to work/go to the gym/ see my final results/have more surgery? Some surgeons advertise '24 hour recovery', but this is misleading unless you specify what you mean by recovery. In the first three days after surgery, you may require pain medication and will need to be careful to maintain a wound dressing to avoid contamination of your wound. Until 10 days after surgery,…
There are many reasons that patients travel to seek out surgery- lower expense, greater expertise, and privacy are common and legitimate advantages often stated by patients.   These advantages must be balanced against the potential disadvantages of travelling for surgery. Travel carries the risk of deep vein thrombosis (clots forming in legs a.k.a DVT) and embolism to the lungs (PE).  There is increased risk of  DVT/PE with surgery in general, and this is multiplied if you are stuck stationary in a plane or car for hours.  Your surgeon should give you advice on precautions to take on both your trip to and from surgery to minimize this risk. Travel can…
20 Jan 2013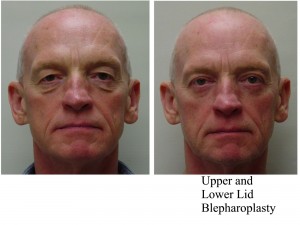 Loose eyelid skin can compromise your vision, cause headaches, and make you look older than your years.  Blepharoplasty (aka eyelid lift) may eliminate your need to raise your brows to keep your lids open. This helps to minimize forehead creases, and eliminate headaches arising from constant contraction of your forehead muscles.  At your consultation, a careful analysis of your forehead function, globe shape and position, eyelid mechanics, and many other factors allow us to make effective recommendations and develop a treatment plan that is right for you.
25 Dec 2012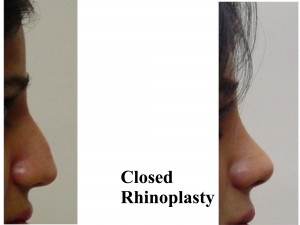 Our careful analysis of this patient led us to offer a closed technique to reduce the dorsal hump of cartilage and bone, and to use a separate technique (modified Weir excision) to create a more narrow appearance to the nasal base with better nasal tip projection. Not every nose needs to be 'fixed', but in this case our patient's facial  appearance was compromised by the extremes of her nasal shape,  and she had much to gain from rhinoplasty.
25 Dec 2012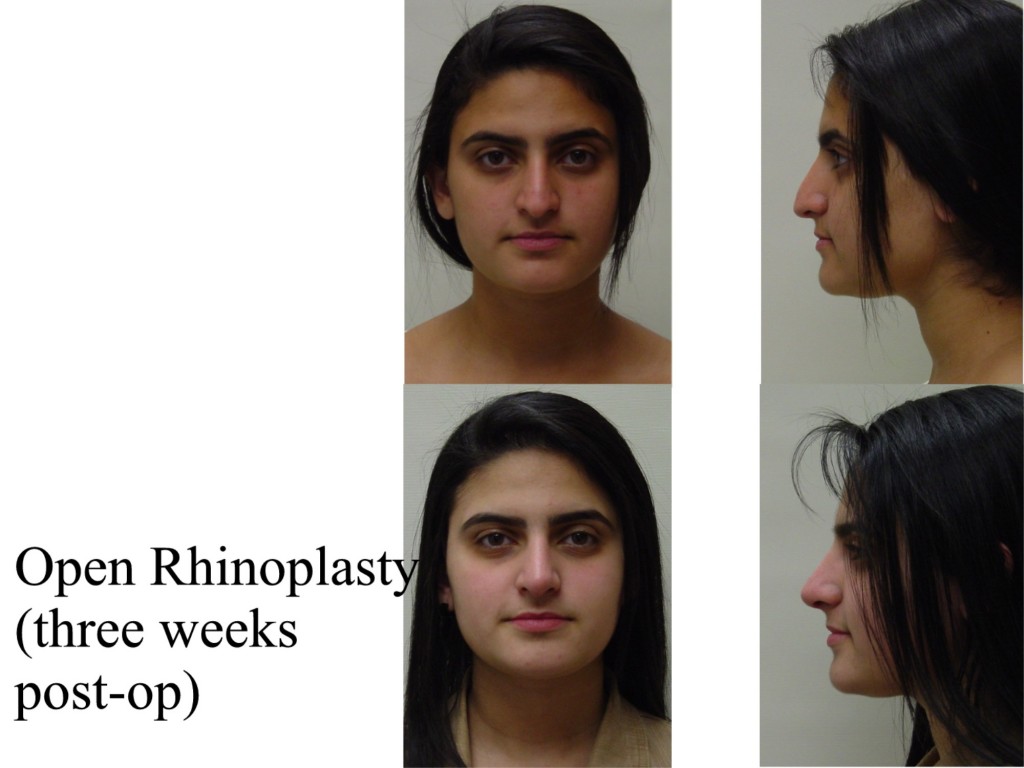 Rhinoplasty (nose reshaping surgery) is one of the most powerful techniques we have for improving your appearance. We use the 'open tip' technique when the nasal tip requires multiple maneuvers to achieve the best result. Healing takes a little longer, but by 10 days most patients have little if any bruising and beautiful results can be had by two to three weeks. No nasal fracture was required for this patient. Our key to good results is a careful analysis of the cosmetic problem, and then choosing the techniques that can reliably achieve the appropriate correction.