How quickly will I recover from plastic surgery?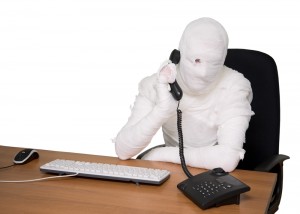 "How quickly will I recover??? is an important question to ask at your consultation. Of course, the answer will depend on the type of procedure, but the answer also depends on what you consider 'recovered'. Do you consider yourself recovered when you can… go for a walk/go to work/go to the gym/ see my final results/have more surgery? Some surgeons advertise '24 hour recovery', but this is misleading unless you specify what you mean by recovery.

In the first three days after surgery, you may require pain medication and will need to be careful to maintain a wound dressing to avoid contamination of your wound. Until 10 days after surgery, your wound is still vulnerable to bleeding, and since you are feeling better there is a temptation to over-do it. You are best to leave the wound protected with a sterile dressing and avoid straining the wound so that no blood vessels get pulled open. During this phase of healing your body is releasing chemicals to prevent bleeding, and this may increase the risk of blood clots in the legs. Low intensity walking is a perfect way to minimize this risk and to optimize this phase of healing.

By 10 days, return to work and driving are typical, but as your body is still very preoccupied with healing you will become easily exhausted and so should plan to work only ½ days at first. We advise patients to delay a return to the gym until three weeks and even then to avoid any painful activities. By 6 weeks, it would generally be safe to work-out at full intensity. This period from 10 days to 6 weeks features the creation and dilation of new leaky blood vessels in the wound. This allows your body to deliver to the wound the building blocks that you use for healing. Because of these leaky vessels, there is an exaggerated tendency for swelling in this period, and the scar typically looks its worst due to the dilated vessels and newly-deposited collagen. Compression garments are often used during this phase to limit swelling and make activity more comfortable.

Following this 'proliferative phase' is the 'remodeling phase' which lasts 6 to 18 months. During this phase the clumpy red scar tissue is organized into thinner but stronger scar tissue. A good indication that this phase is complete is that your scar is no longer red. Silicone dressings have been proven to speed up the maturation of scars and we may recommend this for you. The red scar gives a 'window' onto the incomplete healing taking place under the skin. Immature blood vessels are prone to abnormal bleeding during surgery, so it would be unusual to do any touch-up surgery until this phase of healing is complete. Touch-ups are also delayed because the contours of your soft tissues will change substantially as the wound swelling further resolves and the new wound collagen contracts. It may however be safe to undertake major surgery in a new (non-operated) body area as soon as 3 months after surgery. Operating at three-month intervals is generally safer than trying to undertake a single large operation.

We understand how important it is for you to resume normal activities after surgery, and at each stage of healing we will make recommendations on steps you can take to limit your inconvenience.
4 Comments
Posted on Sep 10 2014 By kreidstein-user

We will be in touch!




Posted on Sep 10 2014 By Fatima Horner

I had Gastric Bypass in January of 2015 and would like to talk to someone regarding the loose skin on my stomach and upper arms.




Posted on Sep 10 2014 By kreidstein-user

Facial contouring has changed substantially with the advent of Hyaluronate fillers and progress in fat grafting. There is still a role for implants and orthognathic surgery. Our consultation will include all of these topics.




Posted on Sep 10 2014 By Paul

I am looking to have facial contouring done. Would like to know some more about this process.