20 Jan 2013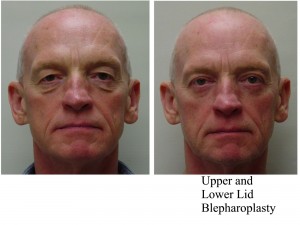 Loose eyelid skin can compromise your vision, cause headaches, and make you look older than your years.  Blepharoplasty (aka eyelid lift) may eliminate your need to raise your brows to keep your lids open. This helps to minimize forehead creases, and eliminate headaches arising from constant contraction of your forehead muscles.  At your consultation, a careful analysis of your forehead function, globe shape and position, eyelid mechanics, and many other factors allow us to make effective recommendations and develop a treatment plan that is right for you.
Toronto is home to some of the top plastic surgeons in the world, and the technical skill available for cosmetic surgery patients is world-class. But the preoccupation of many surgeons with how high they can lift a brow or a jowl is preventing these surgeons from appreciating that our patients are seeking to look better, but not different. Particularly with facial rejuvenation surgery, appearing 'done' is not a worthy goal. We arent advocating 'mini-lifts', as these minimally-invasive procedures don't maintain their effects over time. Instead, we focus on safe techniques that provide lasting but subtle improvements. Our favourite thing to hear from our patients is that everyone is complementing them…
25 Oct 2011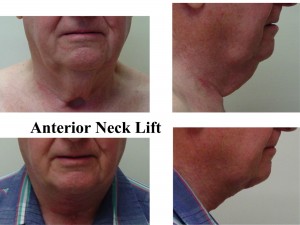 Scars after facelift surgery can sometimes be conspicuous, and this would be a particular problem with little or no hair to provide coverage of the scars. A popular option in this case is the anterior neck lift, which puts all the scars in the skin creases at the front of the neck. Although these scars may be visible, they are not recognizable as cosmetic surgery scars and may be preferred to the typical facelift scars around the ears.
There are few procedures in plastic surgery with more variations than the facelift. Understanding something about this operation may help you to understand the controversies, and may help you to ask the right questions when you meet with a prospective surgeon. (more…)