Rhinoplasty: Closed vs. Open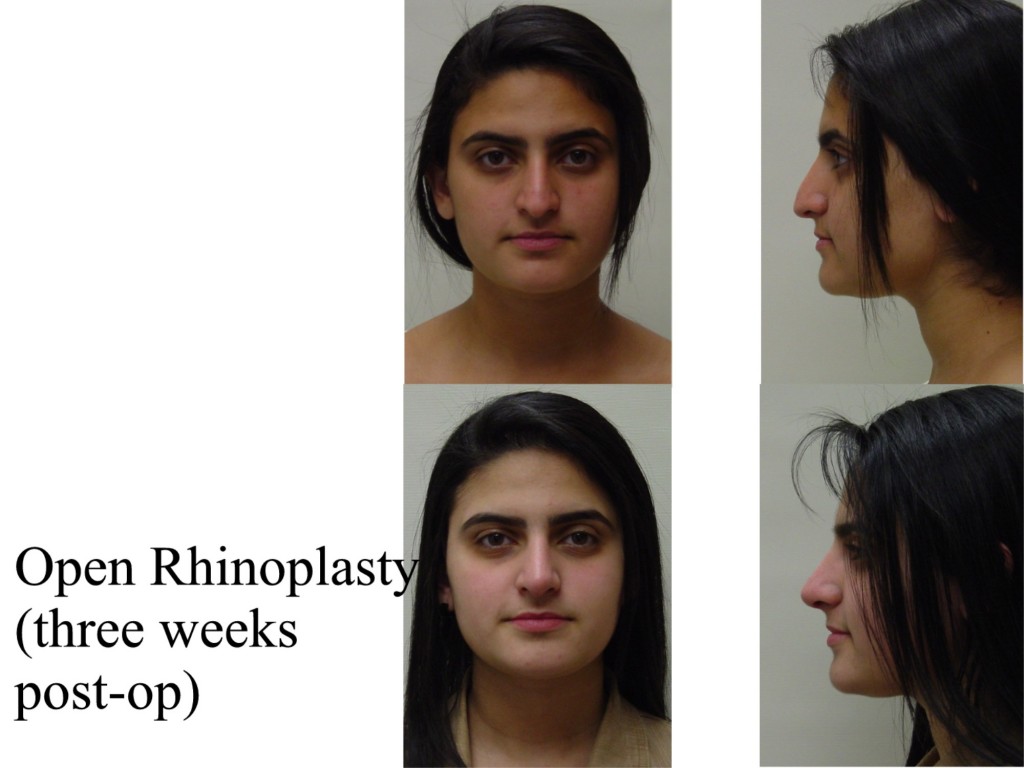 Rhinoplasty (nose reshaping surgery) is one of the most powerful techniques we have for improving your appearance. We use the 'open tip' technique when the nasal tip requires multiple maneuvers to achieve the best result. Healing takes a little longer, but by 10 days most patients have little if any bruising and beautiful results can be had by two to three weeks. No nasal fracture was required for this patient. Our key to good results is a careful analysis of the cosmetic problem, and then choosing the techniques that can reliably achieve the appropriate correction.
2 Comments
Posted on Dec 25 2012 By Christannah

Can you give me a price range for a Rhinoplasty procedure @ your clinic? Thank-you




Our fees range from $3000 to $8000, but most are in 4-$5000 range.