Questions & Answers
22 Aug 2014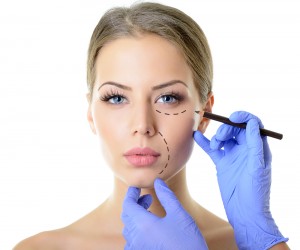 Looking your best helps you to feel your best. It also helps you to make the most of your opportunities both socially and at work. Diet, exercise, and 'choosing the right parents' are important contributors to achieving good health and appearance, and many people also include cosmetic surgery in their formula for success. The increasing popularity of cosmetic surgery has provoked some criticism, and it's worth reflecting on whether this is justified. Are efforts to improve one's appearance a sign of insecurity or shallow character? When you dress in the morning or put on deodorant, you are doing so in part to be appealing (or at least inoffensive!) to others.…
7 Aug 2014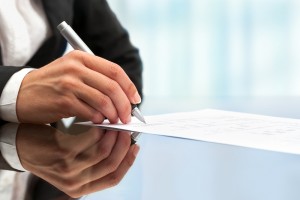 We have always referred to people who seek our services as 'patients', but a recent article in the Canadian Medical Association Journal has reminded us that not everyone accepts this as preferable to 'clients'. The term client reflects the power and autonomy of a healthy person who pays for a service, and if it is your preference, we invite you to be our client! From our perspective though, you will always be a patient, as our advice and treatment must always reflect the responsibilities we accept by being your doctor. We need to be confident that you have a problem that is significant enough to warrant the expense, discomfort, inconvenience,…
25 Jul 2014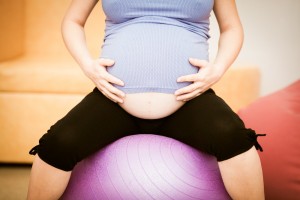 This is the surgery that can reverse some of the cosmetic changes that arise following pregnancy. Fundamentally there is surgery on both the breasts and the abdomen. The breast surgery addresses the loss of skin tone and volume from pregnancy/lactation. This typically involves a lift as well as possibly augmentation with an implant. The abdominal surgery is typically a tummy tuck including fascial repair and/or liposuction. This surgery is not covered by insurance, although I suspect it might be if it were men who carried and nursed babies!
17 Jul 2014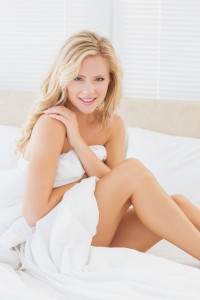 Breast augmentation causes some loss of sensation due to injury of the tiny nerves that serve the skin. If incision is in armpit, the inner arm often loses some sensation. An incision under the breast will cause loss of sensation of a 1 cm strip of skin above the incision. Neither of these incisions is prone to loss of sensation in the areola, and more commonly patients describe increased sensitivity. This hypersensitivity is temporary, and occurs because the nerves in the breast are stretched by the surgery and implant, and the stretched nerve is more irritable until it grows in length (nerves can grow!) and is again at normal tension.…
8 Jul 2014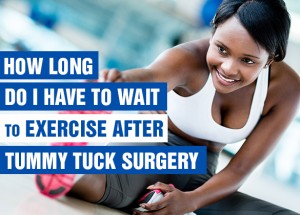 There are several aspects of healing that can be compromised by exercise. 1. In the first 10 days after surgery, there is a risk of pulling open a blood vessel and getting bleeding into the wound. For this reason, we encourage limited exertion and movement in the surgical area after any surgery. 2. The first three weeks after surgery are critical to the skin/fat layer reattaching to the fascia/muscle layer. If the two layers don't reconnect, there can be a permanent space that will fill with fluid (Seroma). We recommend use of an abdominal binder as a splint to remind our patients to avoid movement across the abdomen for the…
There are many reasons that patients travel to seek out surgery- lower expense, greater expertise, and privacy are common and legitimate advantages often stated by patients.   These advantages must be balanced against the potential disadvantages of travelling for surgery. Travel carries the risk of deep vein thrombosis (clots forming in legs a.k.a DVT) and embolism to the lungs (PE).  There is increased risk of  DVT/PE with surgery in general, and this is multiplied if you are stuck stationary in a plane or car for hours.  Your surgeon should give you advice on precautions to take on both your trip to and from surgery to minimize this risk. Travel can…
FAQs
How long does facelift last?
A facelift can turn back the clock, however it does not stop the clock. You will continue to age, but will always appear younger than you would have had you not had a facelift. For this reason, a facelift might be repeated every 10 years, give or take.
Why do breast implants have to be replaced?
A saline implant is obvious when it requires replacement, as any leak will result in the breast losing volume. Silicone gel implants (the only silicone-filled implants available since 1999) are not obvious when the shell tears, as the silicone gel remains within the fibrous pocket (capsule) made by your body and volume is preserved. About 20 % of gel implants are found to have a hole at 5 years, MRI over-diagnoses implant holes about 20% of the time (false-positive), and the presence of a torn implant causes no medical problems in the vast majority of patients. Implant manufacturers will pay for a replacement implant if a tear is found (or suspected on MRI). Our advice is to be grateful if your implants are causing you no problems, and leave them alone. If you have hardening, swelling, or mass appearing in an implanted breast, or an illness that defies all explanation, see your plastic surgeon to discuss whether implant replacement is a good idea for you.
Why do breast implants hurt?
The miracle of surgery is that tissues (including nerves) can be cut/burned/stretched, and that generally any pain experienced after the surgery is gone within a few weeks. Breast implants that develop capsular contracture (a hard wall of fibrous tissue and sometimes calcium) can cause pain because the presence of this hard mass puts pressure on the surrounding tissues. By analogy, a stone in your shoe is not the source of the pain, but when it pushes on the surrounding tissues it causes pain. Another cause of pain can be due to damage to a major sensory nerve to the breast. If you have an areola/nipple that stays numb even months after surgery, this suggests your primary nerve to the breast was damaged and it may be a source of pain if/when it 'wakes up'.
Why do breast implants need to be replaced?
If you experience swelling or a mass or painful hardening in an implanted breast, you should be seen by a plastic surgeon to discuss management of your implant. If an MRI or ultrasound suggests a torn implant, this presents an opportunity for implant replacement in which the manufacturers warranty would cover the implant cost, even if you are just replacing for cosmetic purposes. A torn cohesive gel implant that is not causing any symptoms does not require replacement. Textured implants have caused some concern as 1/3000 patients may develop a cancer termed ALCL, but if this disease is treated (implant removal and capsulectomy) when early signs (swelling or breast mass) appear, it is curable. If you do not have swelling or mass formation, there is no need to have a textured implant removed, and most women have had excellent experience with these implants.
Which breast implants are more expensive?
The structured saline-filled implants are most expensive, followed by silicone gel and then saline-filled implants. The differences in cost are not significant, and the additional effort involved in handling a saline implant (smaller incisions, testing and filling the implant) will generally result in total surgery fees comparable to the use of silicone gel implants. The choice of implant should not be based on the relative cost of the implant ($500-$1000 each).
Which breast implants cause cancer?
Textured implants have been associated with a very rare cancer (anaplastic large cell lymphoma), with ALCL occurring in about 1/3000 patients with textured implants. Whether the implant is causing the cancer is not clear- perhaps the more aggressive healing process around a textured implant is the cause. Whatever the case, use of a textured implant should be considered only if use of a smooth implant will not be successful.